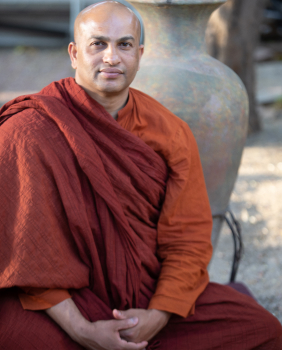 Venerable Master Shantha Sobhana is a Buddhist monk with 25 years of experience in meditation and healing techniques, who has also been practicing and teaching yoga for the past 15 years. He has international experience including China, Malaysia, United Kingdom, Europe, India and Sri Lanka. In addition, he is a 4rd Dan black belt in Goju Ryu Karate and 2nd Dan black belt in Aikido.Ven. Shantha Sobhana teaches yoga in combination with meditation and healing techniques. His classes provide cutting-edge instruction through a variety of entertaining and educational sessions that promote well-being, positive self-esteem and stress management.
About
Venerable Shantha Sobhana
Shantha Sobhana was born in September of 1975, in the sacred city of Anuradhapura in Sri Lanka.
Anuradhapura was the capital of Sri Lanka from 4th century BC until the beginning of 11th century AD. During this period, it remained one of the most stable centers of political power and urban life in South Asia. Today, the ancient city, considered sacred to the Buddhist world, is surrounded by monasteries covering an area of over sixteen square miles [40 km²]).
Ven. Shantha Sobhana received a systematic, comprehensive education in the Theravada Buddhist tradition in Sri Lanka for 12 years. In addition to academic and scholarly Buddhist education, he was interested in the practical aspects of Buddhist Vipassana meditation and meditative life. He explored the subject of meditation with many teachers (and many meditation centers) in Sri Lanka.
Ven. Shantha Sobhana was ordained as a 'Samanera' in the Theravada Buddhist tradition on July 1st, 1988 and attained the status of a fully-pledged Buddhist monk on July 6th, 1997.
He started learning Samatha (concentration) and Vipassana (insight) meditation, as well as yoga, from a very young age. He also mastered Hatha Yoga for a long period in a monastery in India.
On his journey into the practical aspects of mindful living, Ven. Shantha Sobhana "accidentally" came across Ajith Dhammika Jayakody, a well-known martial arts teacher who taught Goju Ryu and Ryukyu Kobujutsu traditions in Sri Lanka. Under Jayakody's training, he mastered Goju Ryu up to the 4rd Dan black belt, and Ryukyu Kobujutsu up to 1st Dan black belt. Then Ven. Shantha Sobhana moved to Aikido, obtaining a 2nd Dan black belt under Tadashi Komenoi, a well-known Japanese Aikikai Aikido Master.
From martial arts, he moved to healing arts. He studied Acupuncture and Traditional Chinese pressure point systems under many practitioners. Furthermore, he studied energy work and healing as practiced by ancient Buddhists, and became a practitioner of energy work in many parts of the world. To date, Ven. Shantha Sobhana has taught Hatha Yoga, Buddhist Meditation, energy work and healing arts in Asia (India, Thailand, Malaysia, Singapore) and Western Europe (United Kingdom, France, Netherlands, Germany, Italy, Switzerland). He has trained students in those countries to learn and practice those arts and healing modalities. Currently, he lives and practices in Los Angeles, California.
Ven. Shantha Sobhana's aim is to deepen his practice of Buddhist meditation, Hatha Yoga, Acupunture, and energetic healing arts. His practice facilitates exploration of the void, or 'no-self' phenomenon in life. Having gained knowledge and deeper spiritual understanding, he hopes to help fellow human beings gain deeper spiritual and mental insights. He also wishes to share his experiences of these subjects and spread spiritual wellness so that others, too, may experience the highest form of human intellect.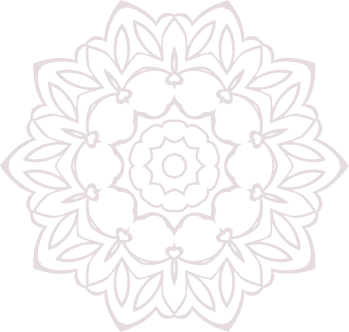 Donation
Make a Kind Donation
The Center is made possible with your kind donations. We are thankful. Please use "Donate" button if you feel the need to help us with our mission.