No Events Currently
There are no upcomming events at the moment. Signup with our newsletter to get updates from us.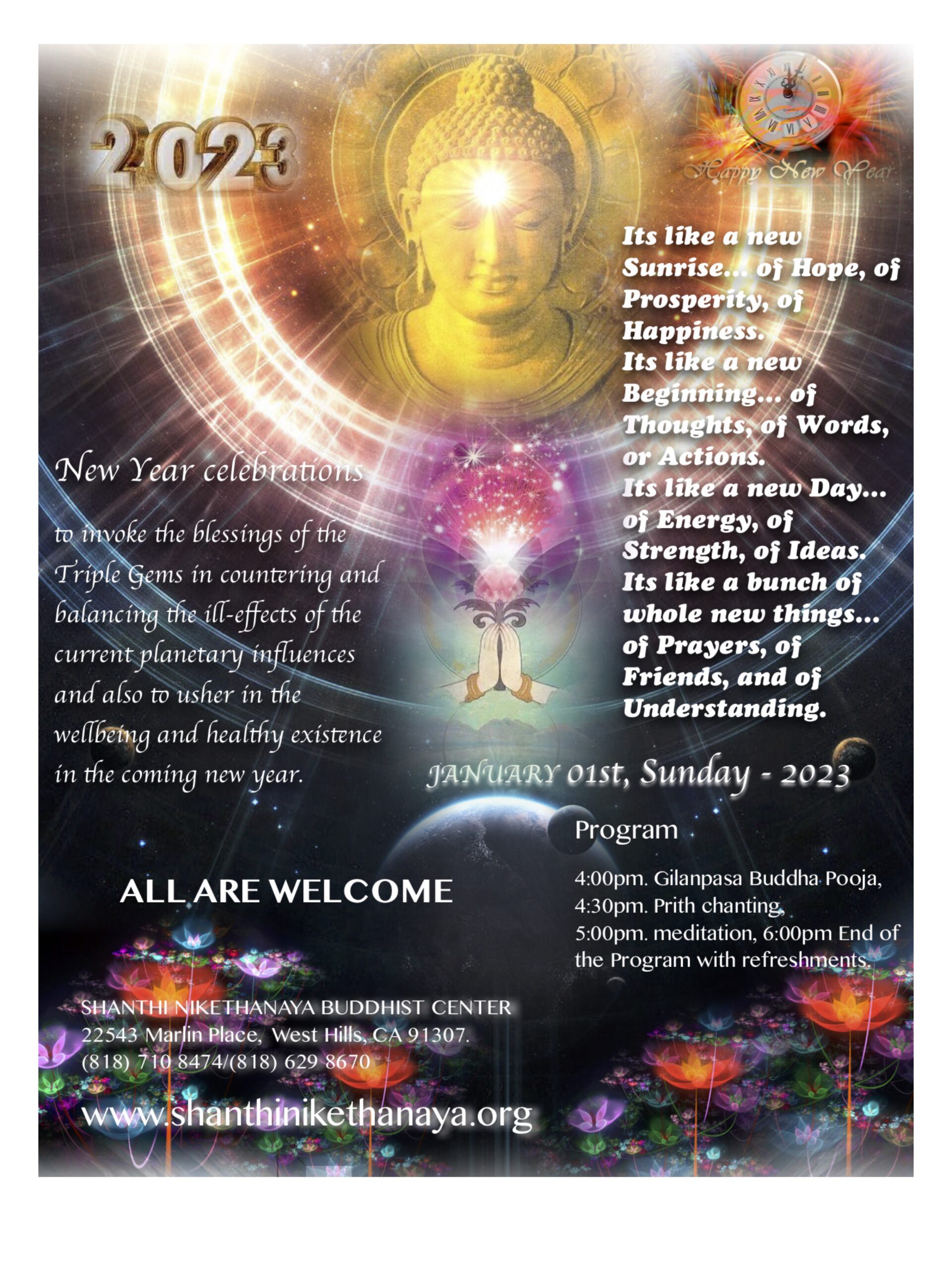 Blessing Ceremony for New Year 2023

1 January 2023

4:00 pm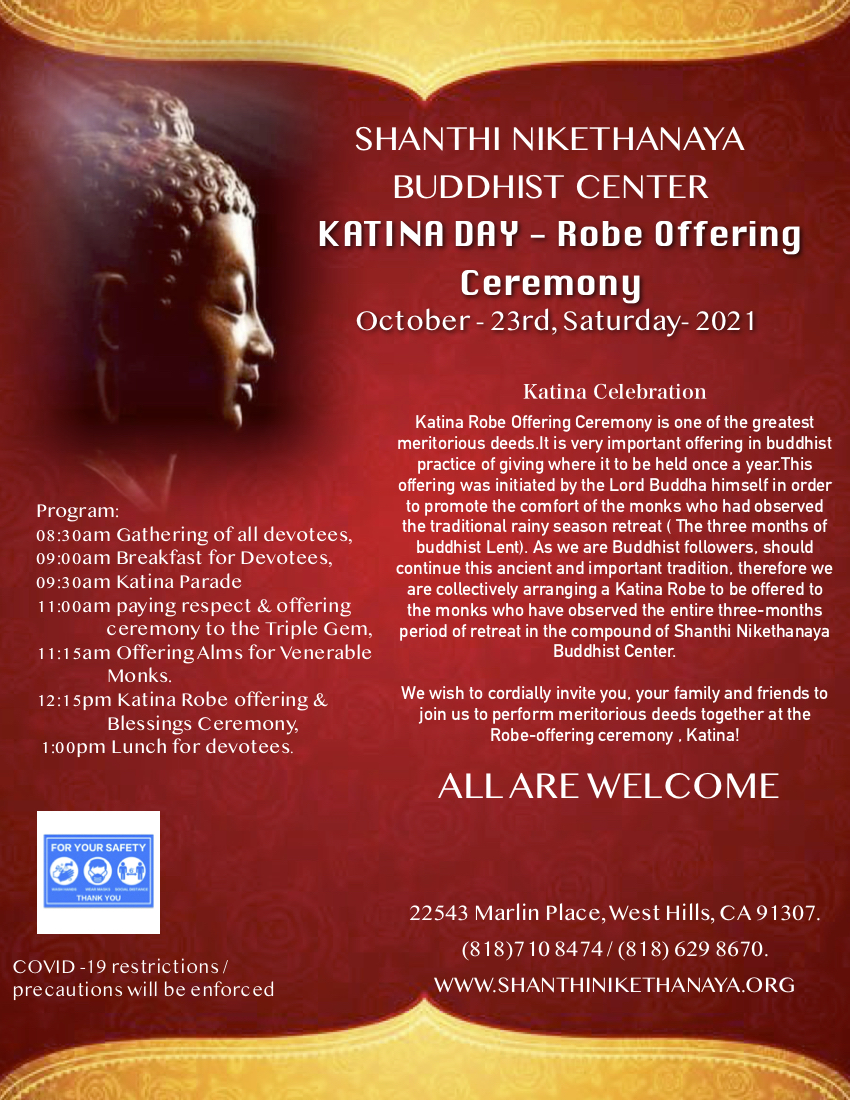 Katina Ceremony

23 October 2021

10:00 am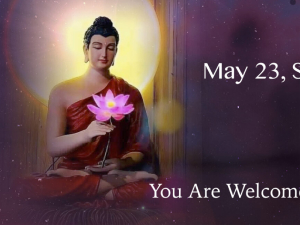 Shanthi Nikethanaya Budhist Center Vesak Celebration – 2021

23 May 2021

5:00 pm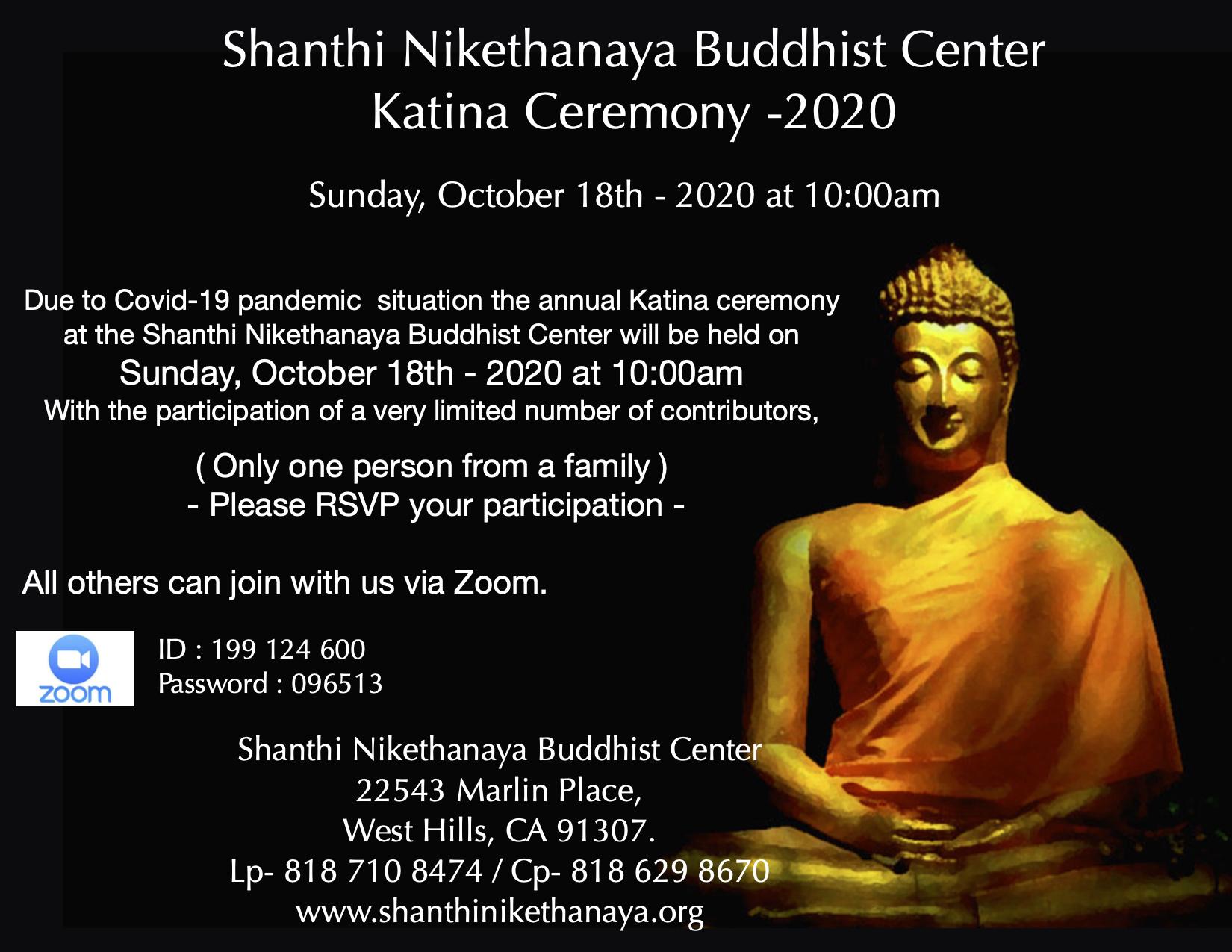 Shanthi Nikethanaya – Katina Ceremoney 2020

18 August 2020

10:00 am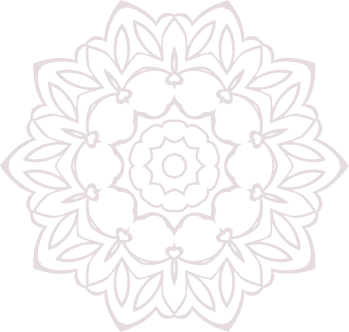 Donation
Make a Kind Donation
The Center is made possible with your kind donations. We are thankful. Please use "Donate" button if you feel the need to help us with our mission.